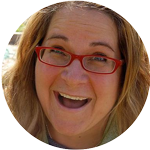 Catherine Nyhan, MA, LPC, LSC
Board Member
Catherine Nyhan, MA, LPC, LSC is a licensed professional counselor and a clinical supervisor in Portland, Oregon. She has worked in mental health and addictions for over 20 years and is a member of the American Counselor Association. In her thriving private practice Catherine works with youth, adults, and couples.
Families are an important aspect of Catherine's work. In her experience substance use, abuse, and addiction affects the entire family. She is committed to collaborating with families to break this cycle and empowering them to live more fully.
Catherine is sought out by many local agencies and businesses for her expertise in working with youth, compassion fatigue, and trauma. She works with clinicians with years of experience and with new practitioners to the field.
A teacher at Portland State University's graduate school of Education, Catherine teaches a variety of courses for the school counseling program. An expert in her field, Catherine designed the curriculum for a number of courses at PSU and continues to teach an innovative counseling at-risk youth course including topics such as addictions, LGBTQ issues, sex trafficking, and important cultural considerations when working with youth. She is passionate about post high school transitions for teens and teaches a careers and lifestyle planning course to address this issue.
Catherine worked as a prevention specialist, a school counselor and a supervisor for a number of schools in East County for fifteen years, including David Douglas School District. During her tenure she assisted a diverse population of at-risk youth and families experiencing a wide variety of challenges including mood disorders, learning disabilities, homelessness, teen pregnancy, suicide, gang involvement, and complex trauma. She continues to be a site supervisor for school counselors all around the state of Oregon.
Catherine has shared the gift of recovery for over 30 years and is passionate about sharing the many faces of recovery with youth, inspiring them to see beyond their limitations. As a board member for the Oregon Recovery High School Initiative, she believes that all students have a right to an environment that best supports their resilience. Often students returning from treatment centers are not able to continue their learning or recovery because they return to an invalidating environment. Students who can return to a High School where the very fabric of the program is woven with recovery have a much better chance at recovery, harm reduction and the hope of creating a new self-image and mindset.