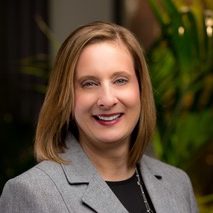 Allison Holstein
Board Member
Allison believes the only way to enter a swimming pool is to do a cannonball.  So when her career in corporate marketing was relocated to Asia, she immediately jumped, cannonball style, into her passion of serving others.  Allison is the owner of Etta's Angels, a personal services company supporting the vulnerable population of aging seniors in our community.  Inspired by her 102 year-old grandmother "Etta", Allison jumped at the chance to support and learn from this amazing population of people.  "Every single person has unique gifts, unique perspectives and there is so much to learn from our seniors.  I am incredibly grateful to have this opportunity at this time in my life."
Allison is also drawn to the work of Oregon Recovery High School Initiative.  As a mother of two, she has witnessed first hand the trials, and tribulations of her own children as they navigate their teenage years.  " My best parenting moments are those celebrating with my children after watching them struggle with or through something difficult.  So many of Oregon's youth struggle with substance use disorder and Oregon ranks near the bottom of states that offer substance use treatment options for adolescents.  Knowing every child deserves a bright future, a great education and the necessary support to fully realize their own unique gifts, she jumped at the opportunity to support the mission of Oregon Recovery High School Initiative and Oregon's 1st Recovery High School- Harmony Academy.
Before starting her own company, Allison served as a Director of Corporate and Marketing Strategy for AT&T Wireless Services, and Vice President of Marketing for VTech Communications.
Allison holds a Bachelors degree in Psychology and is proud to call Oregon her life long home.