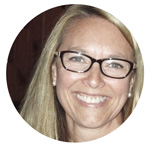 Pam Pearce
Co-Founder + Vice-Chair
Pam Pearce is a popular and highly sought after prevention educator in the Portland Metro Region. She currently serves as the President of the Community Living Above in West Linn, Oregon. Community Living Above works to support the West Linn community, specifically its young people, with drug and alcohol prevention education, access to youth support resources, and peer-to-peer encouragement, so young people can live above the influences that don't support being the best person that they can be.
Over the years Pam has been a contributor and prevention resource for online recovery sites and has shared her personal experience in recovery and as a prevention expert on blogs and through speaking engagements in Oregon. Her passion for prevention education led her to get involved with several local groups supporting prevention, awareness, and recovery, including Oregon City Together, Tualatin Together, Tigard Turns the Tides, and the Clackamas County Prevention Coalition.
Pam's impact on the prevention and awareness landscape in Oregon has also taken her to the national level, where she holds positions with Facing Addiction (Action Network Committee and Convening Guide Committee), the largest nonprofit organization addressing addiction in the United States. Most recently Pam co-founded the Oregon Recovery High School Initiative, a diverse coalition of recovery advocates, educators, health system professionals and business leaders committed to launching a recovery high school for students impacted by substance use disorders. Pam's work in prevention has led her to believe that Oregon will continue to fail its most vulnerable students without a school that is equipped to meet the special needs of students struggling with substance use disorders.
A long-time community activist in Oregon, Pam has served on Portland Rotary, the Brian Grant Foundation, and is currently on the steering committee for West Linn Young Life.  Pam is also a Community Organizer for the Portland Leadership Foundation (PLF). Prior to PLF, Pam served as Executive Director of the Teen Division of the YMCA, providing much needed outreach assistance for at-risk youth. Prior to her work in the non-profit world, Pam spent 10 years in the commercial real estate field. Pam got her start as an aide to then U.S. Senator Mark Hatfield in Washington, D.C., shortly after attending the University of Southern California. Pam is in her 21st year of long-term recovery and takes advantage of every opportunity to share her passion for the gifts and hope of recovery.